Congratulations on getting engaged! Alongside all the excitement you'll be starting to think about planning your wedding. What do you need to know? Where do you start with wedding planning?
Don't worry, we've asked a fabulous group of wedding experts for their top tips and ideas to help you to plan a wedding that you and your guests will love. In this article we look at:
How to plan a wedding
How to choose an engagement ring
How to choose a wedding dress
How to choose wedding flowers
What to look for in a wedding venue
Planning a wedding
Caroline Gould is a very successful Wedding Planner based in Suffolk. Here she shares her top tips for planning a wedding:
If you've just got engaged, let me be one of the first to say congratulations! Once you get over the extra weight you're now carrying around on your left hand you will at some point ask yourself "So, where do I actually start?". Visiting wedding fairs, buying wedding magazines and visiting Pinterest can be great inspiration for your wedding but can also be very overwhelming as you quickly realise there is a lot of choice when it comes to planning a wedding.
So, there are a few things I suggest you do first of all:
Set a realistic budget - You may have some money put aside for your special day, now is the time to think about how much you feel is reasonable to spend on all the elements of your wedding, and ensure you have at least 5% put aside as a contingency. It may also be worth setting up a dedicated wedding bank account to start saving. If you have set your budget right from the start, it will be much easier to stick to it.
Draft a guest list - It will be difficult to book a venue (and ultimately set a date) if you don't know how many people are going to be there. Some venues will only be licenced up to a certain number and you don't want to cram all your guests in. Likewise, you wouldn't want your 60 guests to be lost in a room big enough for 300.
Must haves - Any newly engaged couple will have ideas of what they want to happen on their wedding day. Now is the time to talk to your partner and agree on a few 'must haves' that are important to you both for your wedding and will take priority. It may be that your cake is a certain flavour, the bride's mum does the flowers, or you go somewhere really special for your honeymoon...
Think about the theme – The best way to start choosing your theme is to look at bridal magazines and on the internet, there are some fantastic and very inspiring wedding blogs out there with lots of real wedding features. Pinterest is also a fantastic resource for wedding ideas. Start collecting pictures of the things you like, don't worry whether they match or not. Start a file with cakes you like, dresses you like, flowers you like, colours you like etc. One you have started to build a collection a theme will soon naturally emerge.
Get help – Either from a professional wedding planner or friends and family. Planning a wedding is A LOT of work - you will need some help. So assemble your wedding team now and spread the workload.
Finally, with all suppliers, communication is key. If you don't tell them what you want, they cannot provide it. Be honest with them about the budget you are working to and do your research to find the right suppliers for you.
If you would like help planning your wedding, visit www.carolinegouldweddings.co.uk to find out how Caroline Gould can help. She offers a range of services from full wedding planning, including on the day co-ordination. Contact Caroline Gould on 07906 705191 for more information.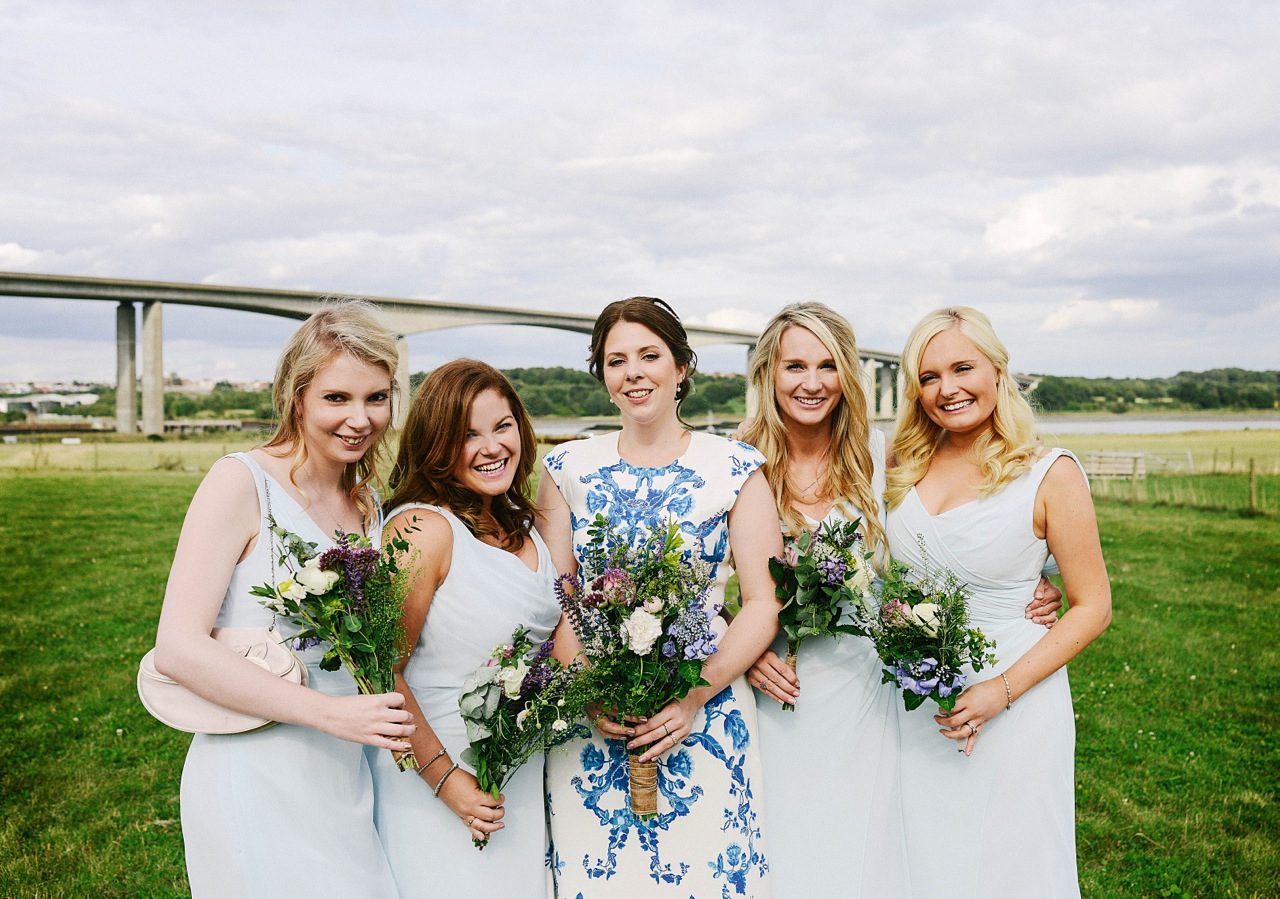 The Ring
Natalie Smith, Owner of Woodbridge Antiques Centre gives her tips on choosing a ring.
Buy from an expert who can help you - Use their knowledge and ask for information. We explain the diamond grading system the '4 cs' (Cut, colour, clarity, carat) to customers and show you how to look at diamonds so you understand what factors are involved in the price of a diamond.
Try on lots of different styles – Many people have a fixed idea of what they have always wanted but it isn't always what they end up choosing, so don't be afraid to ask to try on lots of rings.
Choose a design that is practical for your lifestyle.
View diamonds in natural light as artificial lighting can affect the appearance of diamonds. Many people hold their hand far away to get some distance but it's a good idea to look at your hand in a mirror, it gives a better distance.
Try on with wedding bands so you see how they look together. Some people think just one step at a time but generally people are engaged for a short amount of time – the majority of the time you will be wearing two rings so it's a good idea to make sure you think about that at the time.
Most of all make sure you love it. You will be wearing this ring everyday so if you don't love it – don't buy it!
Woodbridge Antiques Centre can be found at 7 Quay Street Woodbridge, Suffolk. IP12 1BX
www.woodbridgeantiquescentre.co.uk 01394 387210
The Dress
Claire Evans from Lavender & Jude in Eye, provides some helpful ideas for selecting the perfect wedding dress.
Congratulations and welcome to the minefield of choosing your wedding gown…Here are some easy and useful tips on buying what will possibly be the most important gown ever!
Set yourself a budget, have a chat with your partner be open and honest and work out how much you can afford to spend on your dress.
Look online, in magazines and work out the style of gown you like the look of. Remember your venue. If you are getting married in a field with tee-pees forget the Jimmies and all out glamour and maybe go a little more simple and Boho.
Don't be too fixed on one dress shape. Lots of girls go from shop to shop sometimes trying on as many as 80 dresses and when questioned as to what styles they have tried it all comes down to one shape which they loved online but somehow didn't work on them… This is where an honest bridal consultant is invaluable and can turn the appointment round by making a careful suggestion that will find yourself saying "Yes to the Dress" in minutes.
Don't take too many people with you. It may be a happy thought having all your nearest and dearest with you but it can turn to a very fraught time with lots of opinions flying around the room and consequently giving you the bride no room to think.
Be honest! This of all the tips is the best one. Always remember it is your day and it's you that's wearing the dress ALL DAY. If you don't like glitz but your mum has suddenly developed a taste for all things diamanté don't be afraid to disappoint. If there are bits of you that you don't like or don't want to show please tell your consultant. We are here to help and much prefer a happy confident bride to a bride who just wants to get it all over and done with and then leaves the shop with lots of doubts.
Good Luck and keep smiling!
Lavender & Jude can be found at 2 Town House, Church Street, Stradbroke, Stradbroke, Eye IP21 5HT www.lavenderandjude.co.uk 01379 384 208
The Venue
Serena Beddoes, Events Manager at Bruisyard Hall, shares her top tips for what to look for in a wedding venue.
Decide what sort of venue you want: a country house wedding, a barn wedding, an intimate wedding, an unusual wedding … and where you'd like it to take place geographically. Then talk to people and look for inspiration online and in magazines.
Once you have a short list of venues, look for reviews and testimonials which show a high level of customer service. A beautiful venue is not enough, you need a supportive team who will ensure you are looked after and listened to from start to finish.
Practically, the venue needs to fit the number of guests you wish to invite, but actually you need more than that. Is there enough parking? Is it easy to find with sat nav? Is the food good? Can you bring your own wine? Can you decorate the room(s)? Do you have time to set up and clear up without rushing?
If you love a venue but it's too small or too big, don't be afraid to call and ask. Most venues will have options for larger and smaller parties.
Finally, where will the bride get ready? Are there rooms at the venue for the bridal party and decent accommodation options nearby for guests?
The Flowers
Frances Boscawen from Moat Farm Flowers discloses her top 5 tips and trends for wedding flowers.
Choose your florist early - (although some of our best weddings have been very last minute!)
Don't get overwhelmed by pictures on Pinterest - use them for inspiration and then trust your florist.
Seasonal flowers will always look best - especially in a country setting.
Green is the official pantone colour for 2017 - lots of fresh foliage is ideal in the current trend for floral chandeliers and garlands.
Ask your florist for extra vases for the bridesmaid's bouquets and use them to decorate the venue once the ceremony and photographs are over.
Moat Farm Flowers can be found at www.moatfarmflowers.com 07799 621403
And so….
Remember it's your day and it's about celebrating your commitment to each other with your family and friends. Stay focused on what you want and work with people who will support and help you through the process and make it as enjoyable and exciting as possible.
If you'd like to talk through your wedding ideas with our friendly team, give us a call on 01728 639 000 or email info@bruisyardhall.com